Thursdays @ 2pm for children entering Kindergarten through 5th grades in the fall. 
June 23rd - A Whale of a Program with Mary Tooley - Art in a Suitcase
This summer's reading theme is "Oceans of Possibilities" and we have a "Whale of a Program" for you. In addition to whales, you will learn all about sharks, stingrays, octopuses, flashlight fish and many more amazing ocean creatures. If you are an animal lover, you will want to come to the library and hear what's up down below in the ocean waters. The program concludes with a fishy art project for you to create and take home. 
And don't forget to register for our June 30th - Water Play Day (July 7th rain date)!
(Registration for July Discovery Days opens June 15th)
July 7th - S.T.E.A.M. kits (Science, Technology, Engineering, Art, & Mathematics)
July 14th - Judy is back to teach us more Kids' Yoga 
July 21st - Home Depot Workshop
July 28th - 3D Printed Games
(Registration for August Discovery Days opens July 15th)
Aug. 4th - Discover Nature with Local Author Amy Laundrie
Aug. 11th - Crafternoon: An Ocean of Craft-ibilities 
Registration closes 24-hours before each weekly program starts. Please register by Wednesday at 2pm: reedsburglibrary.org/calendar/month
Contact
jmccarlson@reedsburglibrary.org
Image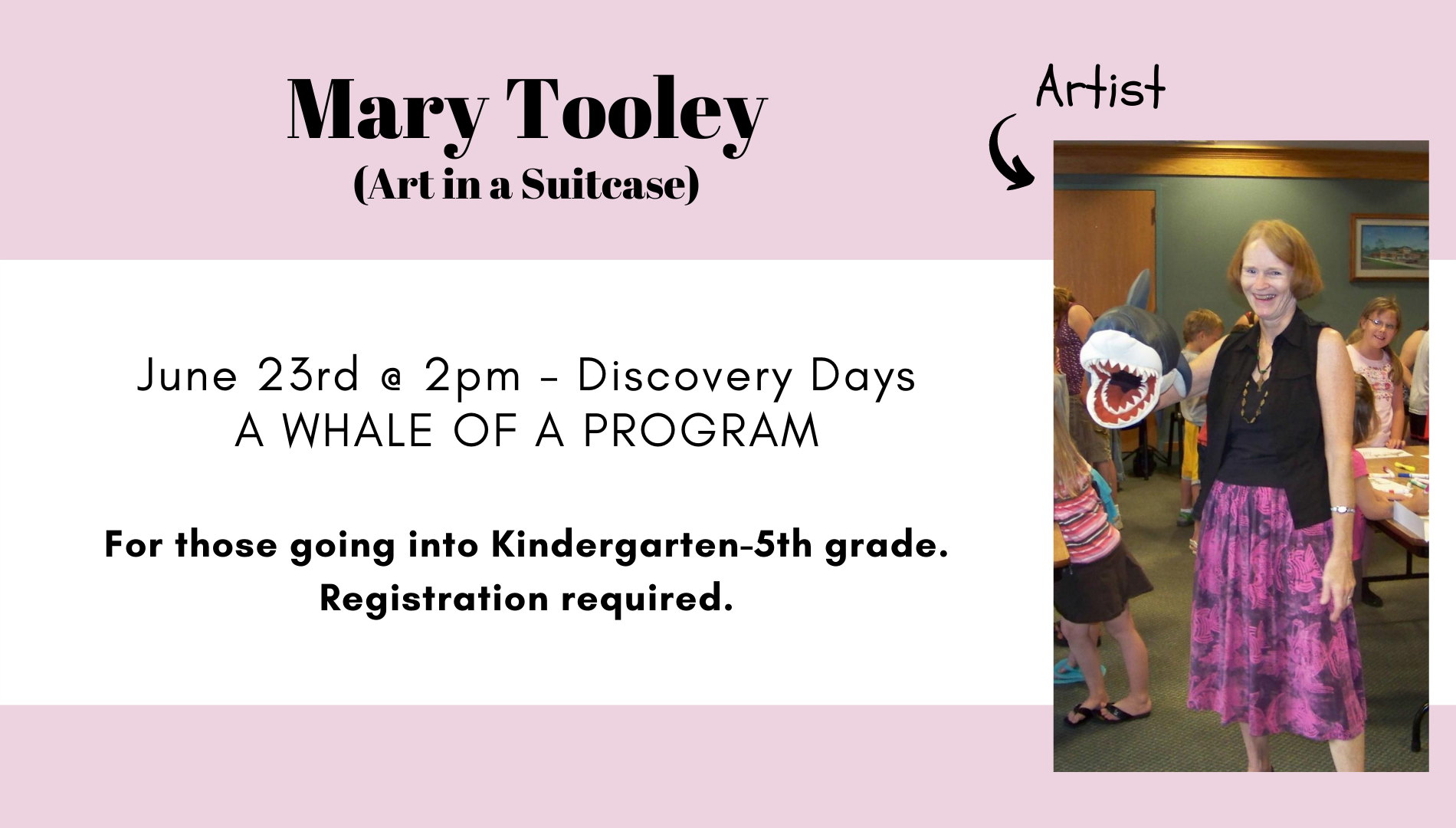 Where
Library's Community Room