Join us at Butterfest for this special Summer Storytime with Miss Jess! More family events to take in that day:
2:30pm - Animal Meet and Greet with an education bird and therapy dog
3:15pm - Storytime with Miss Jess for families of all ages!
4pm - David Stokes will present "Animals in Your Backyard"
5:30pm - Big Wheels children's race
For more information visit the Reedsburg Butterfest FB page!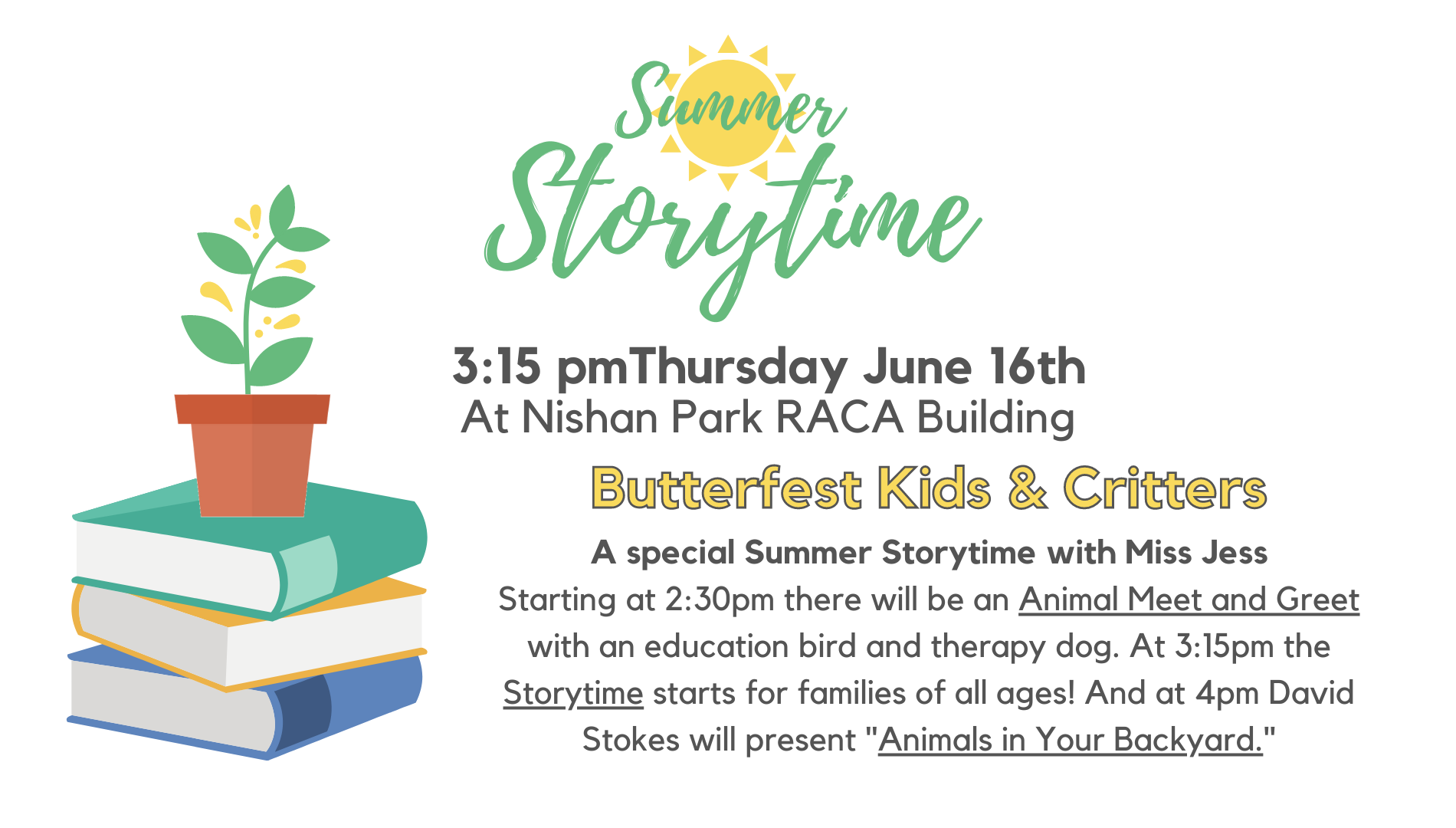 Where:
Nishan Park RACA Building