Library Programs Wednesday @ 2pm:
September 7th - A meet-and-greet style open house/networking social
October 5th - TBD
November 2nd - TBD
December 7th - TBD
January 4th - TBD
February 1st - TBD
March 1st - TBD
April 5th- TBD
May 3rd - End of the year party - theme TBD
This monthly program, with various topics, is intended for families with homeschooled children ages 5 and up* and runs from September 2022 through May 2023. Pre-registration is not required, but if you would like to be added to the monthly e-mail list, contact Miss Jess at jmccarlson[at]reedsburglibrary.org
*Younger children are welcome! Toys can be made available for their use, as needed. Children whose families homeschool are also encouraged to join our other programming for various ages throughout the week, too!
Contact:
jmccarlson@reedsburglibrary.org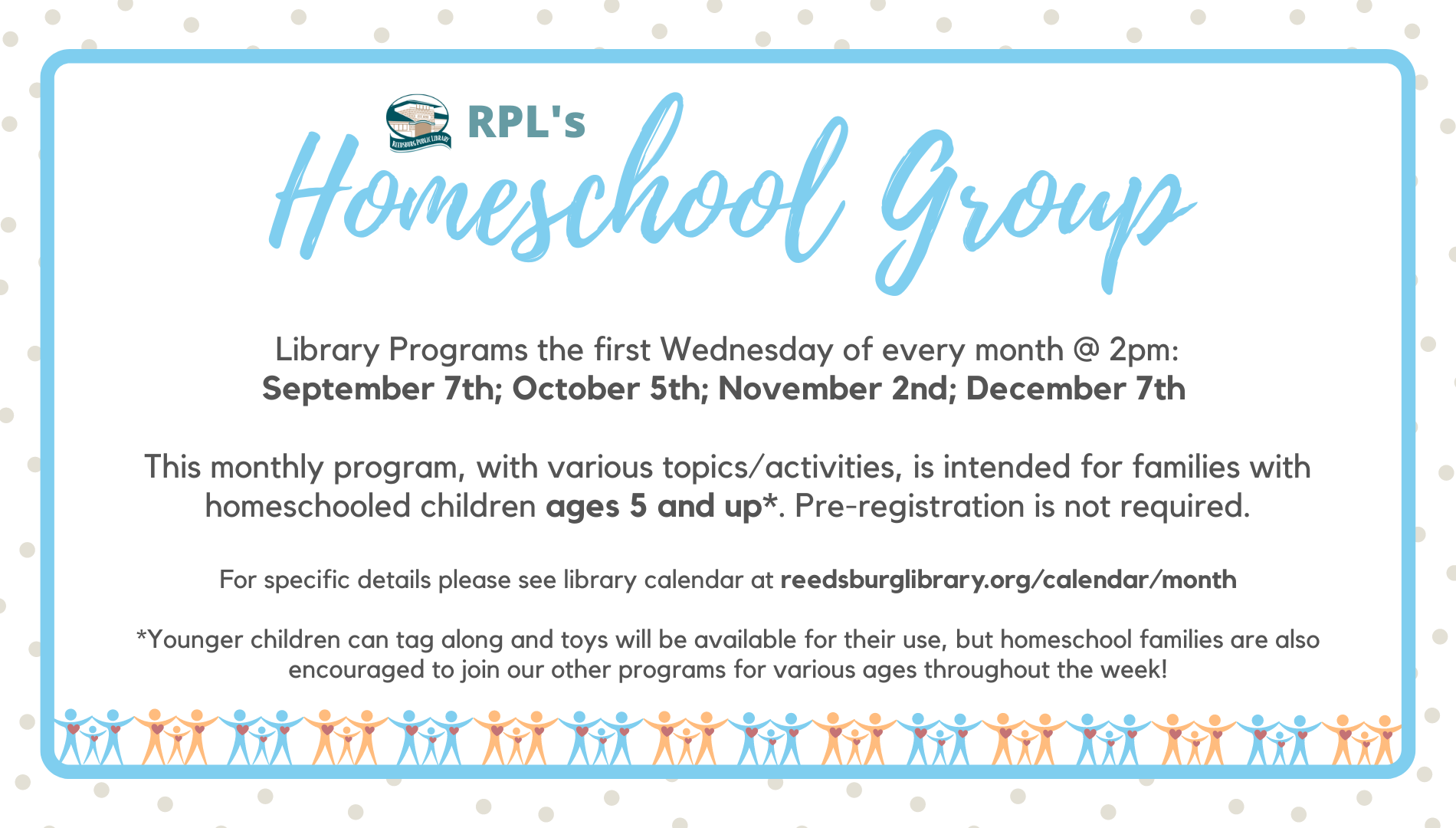 Where:
Library's Back Lawn (if weather permits)