Tuesday, June 13 - Murder on the Orient Express by Agatha Christie
This classic of the mystery genre was first published in 1934 and involves the murder of a gangster on the Orient Express.  It is the task of iconic sleuth Hercule Poirot to ferret out the perpetrator over the course of a the three day journey.
Upcoming Titles:
Tuesday June 27 - O is for Outlaw by Sue Grafton
Tuesday, July 11 - First Degree Fudge by Christine DeSmet    *Author Christine DeSmet joins us for discussion.
Tuesday, July 25 - Skeleton Man by Tony Hillerman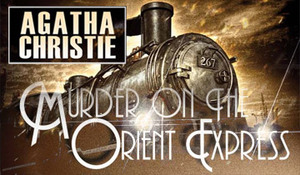 Where:
Reedsburg Library Community Room