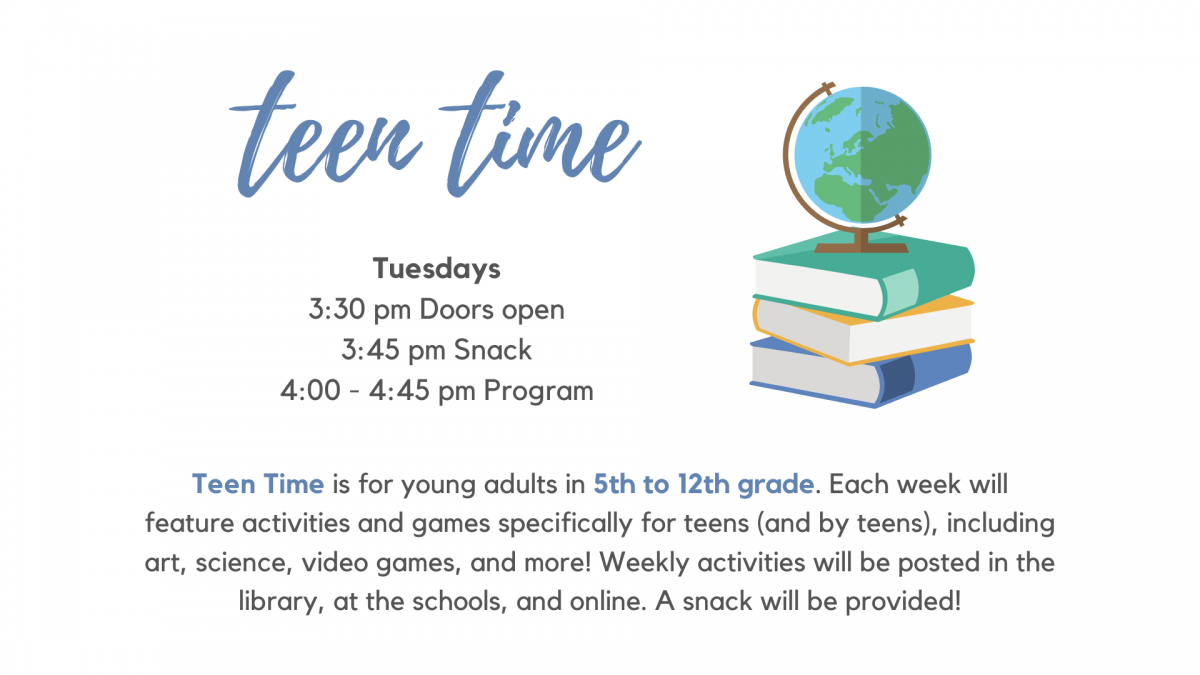 Our weekly after school Teen Time is intended to provide a safe, free space for pre-teens and teens to socialize, have fun, and learn.
Once a month during this time we have a Teen Advisory Board where teens can voice their opinions on teen-related aspects of the library and even help brainstorm ideas and vote on what activities we will offer the next month
Some previous teen-inspired program ideas include blindfolded taste-testing, jelly bean trivia, and a murder mystery party!
Other common programs offered during Teen Time include board game day, various arts/crafts, group games, and themed parties (dance, donuts, unBirthday). 
This program requires no advanced registration.
Expectations for Teen Time:
Due to varying transportation schedules, the doors open at 3:30 pm, with a snack from 3:45-4 pm, when the program starts.
This program is intended for teens to interact with other teens. Parents or other adults should not be in attendance until the program ends at 4:45 pm. In an instance where a teen may need to leave the program early, an exception can be made. 
Because teens will be present without their respective adults, staff will expect library-appropriate behavior, including being respectful of their peers and of staff members as well as following relevant aspects of the Appropriate Library Behavior Policy.
Hope to see you soon!