Fridays at 1pm - Teen Time is for those going into 6th-12th grade.

Mark your calendars:
June 17th - Ping Pong Tournament! - all supplies provided
June 24th - Back Lawn (messy) Science - outdoors unless there is rain
July 1st - Tie Dye (BYO white/light cotton items to dye) 
July 8th - Board Games/Card Games (rain date for June 24th's science day)
July 15th - Video Games (rain date for July 1st's tie dye day)
July 22nd - Metal Tooling with Mary Tooley (48hr advanced Registration Required)
July 29th - Escape Room (48hr advanced Reg. Req.)
August 5th - Life-sized Clue (48hr advanced Reg. Req) - characters will be assigned via email at least 24hr ahead of the program
AND join us Friday August 11th from 5-9pm for our annual after-hours teen lock-in where we will have a pizza supper, games, other activities, and a movie! Registration Required.
Contact
jmccarlson@reedsburglibrary.org
Image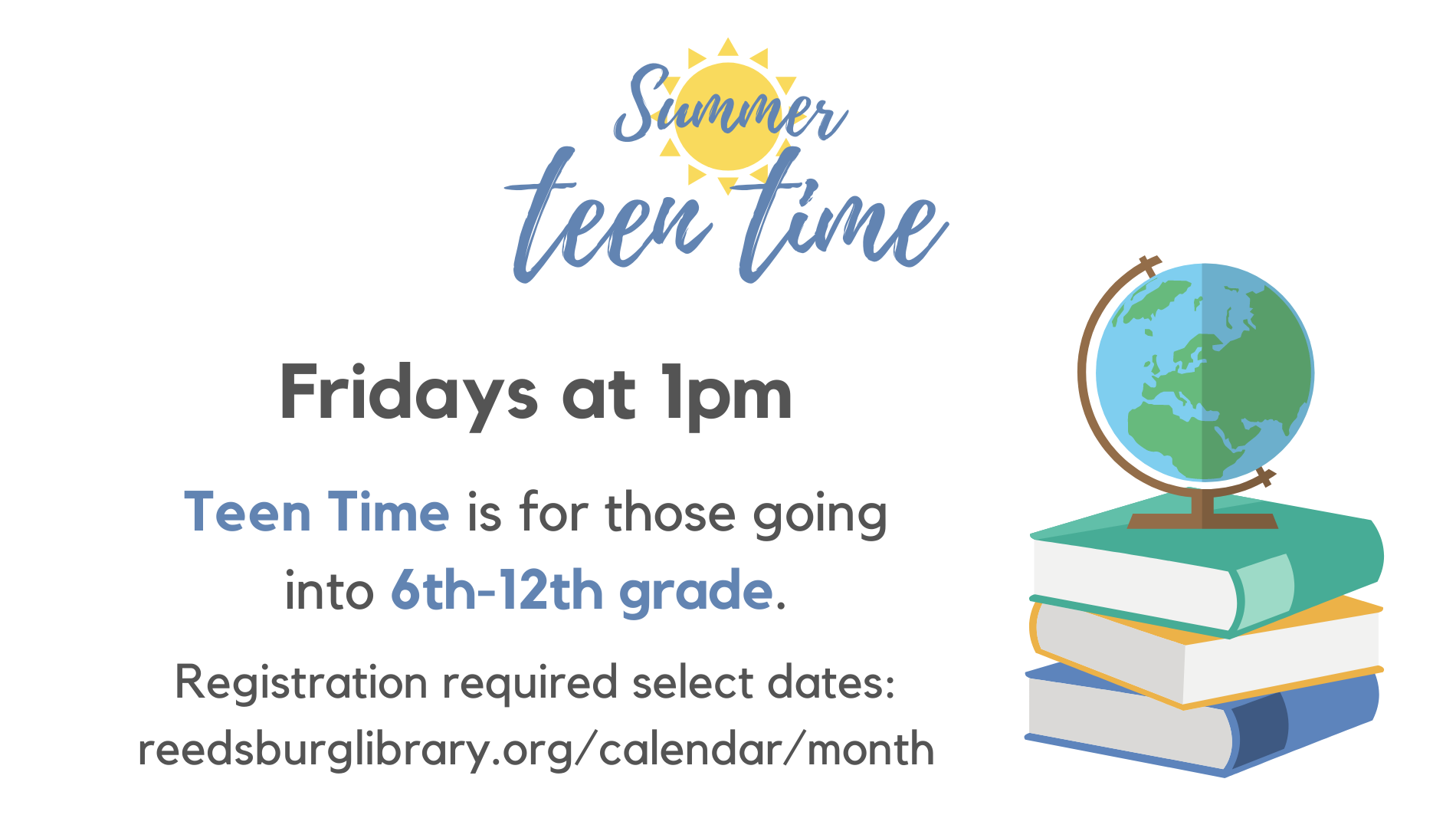 Where
Library's Community Room